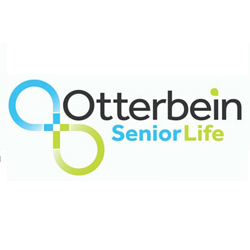 STNA - State Tested Nursing Assistant
Lakeside Marblehead, OH
Otterbein Senior Life is now hiring STNAs.

We're now offering a new Retention Bonus. Certified STNAs can earn $1,000, plus a $500 Employee Referral Bonus!

Our benefits include:
• Health, Dental, and Vision Insurance
• Life Insurance
• Tuition reimbursement (includes Hondros Nursing School discount)
• Paid Time Off
• 401(k) with company match

We also offer:
• Shift pay differential for 2nd and 3rd shift.
• Ability to access your earned wages prior to pay date using PayActiv.
• Family-like environment
• Variety of work schedules
• Free meal during your shift
• Verizon discount
• Employee-sponsored fund to help employees in need
• Free usage of our fitness center at select Otterbein sites.

• High school diploma or GED.
• STNA training program certification; STNA training provided.
• Good documentation, communication, and interpersonal abilities.
• Ability to use tools and equipment required.

• Communicate a sense of caring, concern, and dignity for residents.
• Work and communicate effectively with minimum supervision in a team environment.
• Provide residents with choices and decision-making opportunities.
• Assist residents with activities of daily living.
• Share information concerning care of residents so other health services staff will be kept informed.

Otterbein SeniorLife
Experience senior living the way it was meant to be: full of opportunities and freedom, connected to family, faith, and community. At Otterbein Senior Life, we offer a choice of different living options and levels of care at each community so you choose how to live. As children of God, we believe every individual has the right to a lifestyle of their choosing. That's what makes the spirit ageless. That's the life that inspires us all.

We are an Equal Opportunity Employer.
14611